Posted: Friday, April 4, 2014 by
Kratik
in Labels:
Art of Living
,
Ashram
,
Bangalore
,
Boone
,
Florida State Seminoles
,
FSU
,
Guruji
,
Happiness Program
,
Performance Analysis
,
Prozone
,
Sri Sri Ravishankar
,
Vishalakshi Mantap
,
YES!+
They bowled a bouncer, we ducked well, it was too high for the keeper to catch and it went for four which carved a path for us to Pasadena...
I do most things last minute. I am extremely impromptu. I hardly plan. But I manage my time very, very well and somehow, things just pan out perfectly. Read what I have written in the previous sentence again and if you know me, you would know that's how I roll. Also, add to this the fact that I rely on miracles every time and yes, they do happen every time. Not the best and definitely not the safest way to do things, but without a shadow of a doubt, it is the most adventurous.
I had worked on the soccer and performance analysis tool, Prozone, for over two years and they were coming over from England to Chicago, IL to conduct a certification course. I didn't know it was happening until a week ago before the workshop when I saw their posting on twitter. So, I had to book the tickets ASAP, which I did, and get ready to work on the Miami game, who were coming into town to play us at the Doak Campbell Stadium. Having already cruised past Clemson two weeks ago at Death Valley 51-14, one more win would have meant that we were gunning big time for the top two spot.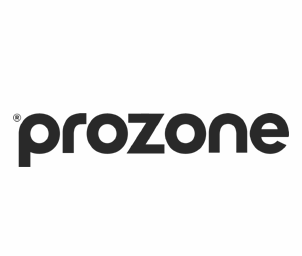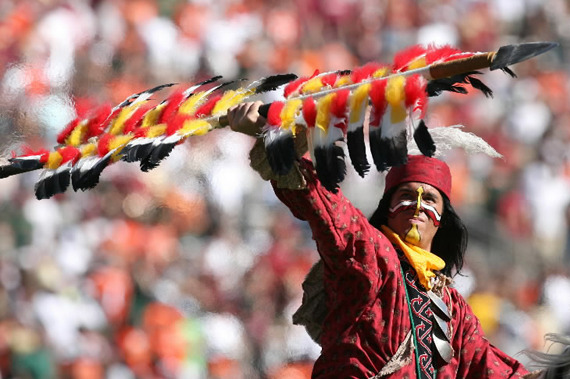 It was a great night at Doak and our players were incredible as we beat the Canes 41-14. It was a great team performance and two phrases that reverberated around the stadium were 'One Team, One Heartbeat...Florida State Seminoles' and 'We Want Bama!' Alabama Crimson Tide were the #1 ranked team and regarded as one to beat.
Later that weekend, we got to know that we had jumped to the #2 national ranking, but Oregon Ducks, who were #3 had a game in hand, which if they had won, would eclipse us as the #2 college team in America. The game was to be played on Thursday, November 7, 2013, the day before I was supposed to fly out to Chicago from Orlando.
I repeat, "I do most things last minute. I am extremely impromptu. I hardly plan. But I manage my time very, very well and somehow, things just pan out perfectly. And I do rely on miracles." I knew I was catching a flight from Orlando a week ago and I should have booked my bus tickets from Tallahassee to Orlando when I booked my flight tickets, but I did not. I thought to myself, "The flight leaves at 6 AM Friday morning, so, I can technically still leave Thursday evening and get to Orlando airport the same night. Then, stay there for about seven hours and then, board my plane." In theory, this would have worked out just fine as the Greyhound buses ran throughout the day and always had free seats. Therefore, like most students do, I waited until Wednesday night for ride/carpool and when I didn't one, I started looking out for bus tickets.
Again, 'in theory', my plan was great, but practically it was messed up because some times even the most improbable things happen. For some reason, every single bus to Orlando was booked for Thursday. It was very, very strange. Even the Red Coach buses were full. It was weird and seeing no vacancy did knock the stuffing out of me. I was like, "How can that happen?!"
Thursday morning was crazy. I went to the travel offices, surfed through every single website that sold tickets (bus tickets, train tickets, flight tickets) and rented out cars, but either I didn't get the ticket or it was way too expensive. So, I was left with only one, and often the worst, option: Craigslist. I hit up everyone on Craigslist who had posted an advertisement, but received no help. I had lost hope but knew the value of the Prozone certification and was ready to pay close to $400 for a flight ticket from Tallahassee to Orlando, when a friend of mine informed me about a friend of his diving down to Orlando in two hours from the time then.
I couldn't believe that it was happening. It was absolutely astonishing. My friend drove me home and as I had already packed, I picked up my luggage and was set to go. The girl who drove me to Orlando, she was a part of the famous FSU marching band and on our way to Orlando, all we did was sing the 'Fight Song' and did the warchant and the chop multiple times while listening to the commentary of the Oregon-Stanford game. Stanford beat Oregon, which meant that we stayed second and now, were firm favourites to go to Pasadena to play for the national championship.
What a celebration that was. I worked for the the FSU Football team and she played in the marching band, so, technically, we both were a part of the team. Therefore, our celebrations were pretty extraordinary. We celebrated at the gas station where we had stopped. Doing the warchant extremely loud. Showing off the chop, we let everyone knew that we were a part of the Nole nation. And yes, we did yell, "WE WANT BAMA'" on the highway.
It was absolutely perfect. I couldn't have imagined it any better. She even dropped me off to the airport at the US Airways terminal on the Orlando airport. You get what I mean by relying on miracles?
It was like, it had all happened for a reason. How many times out of a million, you wouldn't expect me to get a bus ticket? I mean, even right now that I am checking, there is space in the bus which leaves in 5 minutes. Pretty strange, isn't it? Especially, because it was a Thursday and not even a weekend. As they say, everything happens for a reason. I don't know what reason was behind all this happening, but it certainly made the trip to Orlando very, very adventurous.
I soon got certified as a performance analyst through Prozone and we ended up playing Auburn for the national title on January 6, 2014, whom we beat to be crowned the collegiate football champions of America in a nerve-wrecking game. It was a great season, with top-notch players and a wonderful staff, who work for whom I consider to be the best head coach in college football, Coach Fisher.
Maybe it was careless and risky on my part, but it was an awesome experience. If you read my blogposts, you will learn of my journey from India to FSU Football, and one thing that's constant is the presence of miracles throughout my stories. Don't be stupid, plan and plan well, but if it doesn't go your way, believe and know that miracles happen. As the latest Nike commercial reads, "Risk Everything!"
I don't believe in miracles, I rely on them :)
- Kratik Malhotra